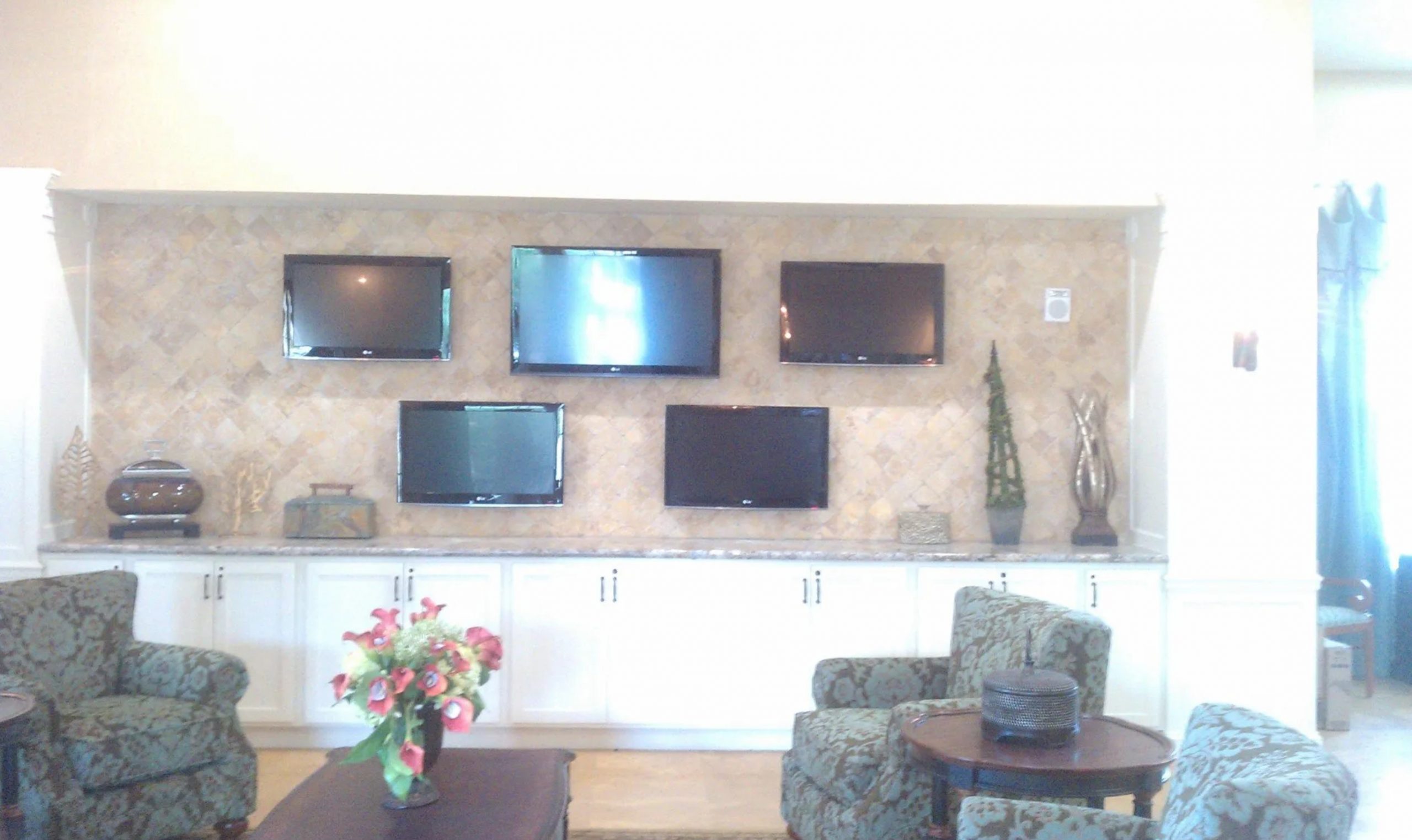 Established in April 2002 by owner Patrick Hozven, HOZ TV is a local, family-owned company in Tampa committed to helping our customers use the latest technology to get the most advanced home audio-visual experience possible.
Our Story
Patrick Hozven began his audio-visual career in 1996 working at Circuit City, where he started off in the car audio department. After a few months, he transitioned to the TV and stereo department and quickly gained a love for audio-video systems. 
Eventually, he combined his natural talents as a handyman with his newly discovered knowledge in electronics and started to do basic installations for customers on the side. As referrals started to come in and his customer base grew, he realized he had the makings of a successful business on his hands.
Today, HOZ TV has flourished and consists of four, experienced technicians who work under Patrick. Our team can handle jobs of all sizes, including work for several commercial locations. You'll find our AV system installations in local churches, schools, military bases, restaurants, medical practices, and over 2,500 homes.
How We Help You
From surround sound installation to security camera installation to network cable installation, our professionals are here to help you seamlessly integrate high-tech components into your home or workplace. We're home theater installers, TV installers, whole-house audio installers, and so much more.
HOZ TV uses only components from leading manufacturers to ensure our customers get the top-quality equipment they need for the best in home theater and surround sound installation. Our brands include:
Bose
Sony
Samsung
LG
Polk Audio
Onkyo
Denon
Red Atom
Harmony Audio Import
MartinLogan
Sonos
Nest
Ring

And more!
Our team has 20+ years of experience helping Tampa-area residents and businesses with everything from television installation to home speaker installation and wiring, and we're ready to help you! HOZ TV provides quality craftsmanship, affordable prices, and the technology you need for a truly superior home entertainment experience. Call now!
Customer Satisfaction Is Our Goal
At HOZ TV, customer service is our number one priority. Of course, we also bring you top-quality workmanship for audio-video installations, but we place customer service above all else. Our experts are courteous, clean, and professional, and work to ensure you're completely satisfied with your service from HOZ TV. As part of our dedication to customer service, we offer:
Free estimates
Six-month labor guarantees
Wholesale prices on equipment and accessories
Competitive rates on labor
Free delivery of equipment
Fast turnaround
When you hire HOZ TV for your home theater, sound system, or television installation, we work with you to ensure you get exactly the appearance and performance you want out of your system. We provide the expert knowledge and technical skills needed to match your new equipment to your home, decor, and audio-video preferences. We'll help you make product and placement decisions, providing the information you need to make the most informed choices and ensuring you get the home theater or surround sound system that's right for you.
Plus, at HOZ TV we neatly dress all wires and cables, completely concealing them whenever possible for the best aesthetics. We also thoroughly clean up after ourselves before we consider any project finished. So when you want the best quality workmanship, personalized service, and superior home theater, surround sound, and more, call our professionals today!
Commercial Audio Video Installation
In addition to our home AV installation services, HOZ TV also offers sales and installation on a wide variety of commercial audio-video systems and data networks. Great for conference rooms, learning labs, offices, and more, network cable configuration and audio-video installation can greatly enhance your company's performance and abilities.
Call HOZ TV today to talk to our home theater installers about professional-grade AV systems for your company. Serving commercial clients in Tampa, Riverview, Brandon, and surrounding parts of Florida, we'd love to help you use the latest technology to grow and improve your business. Call now!