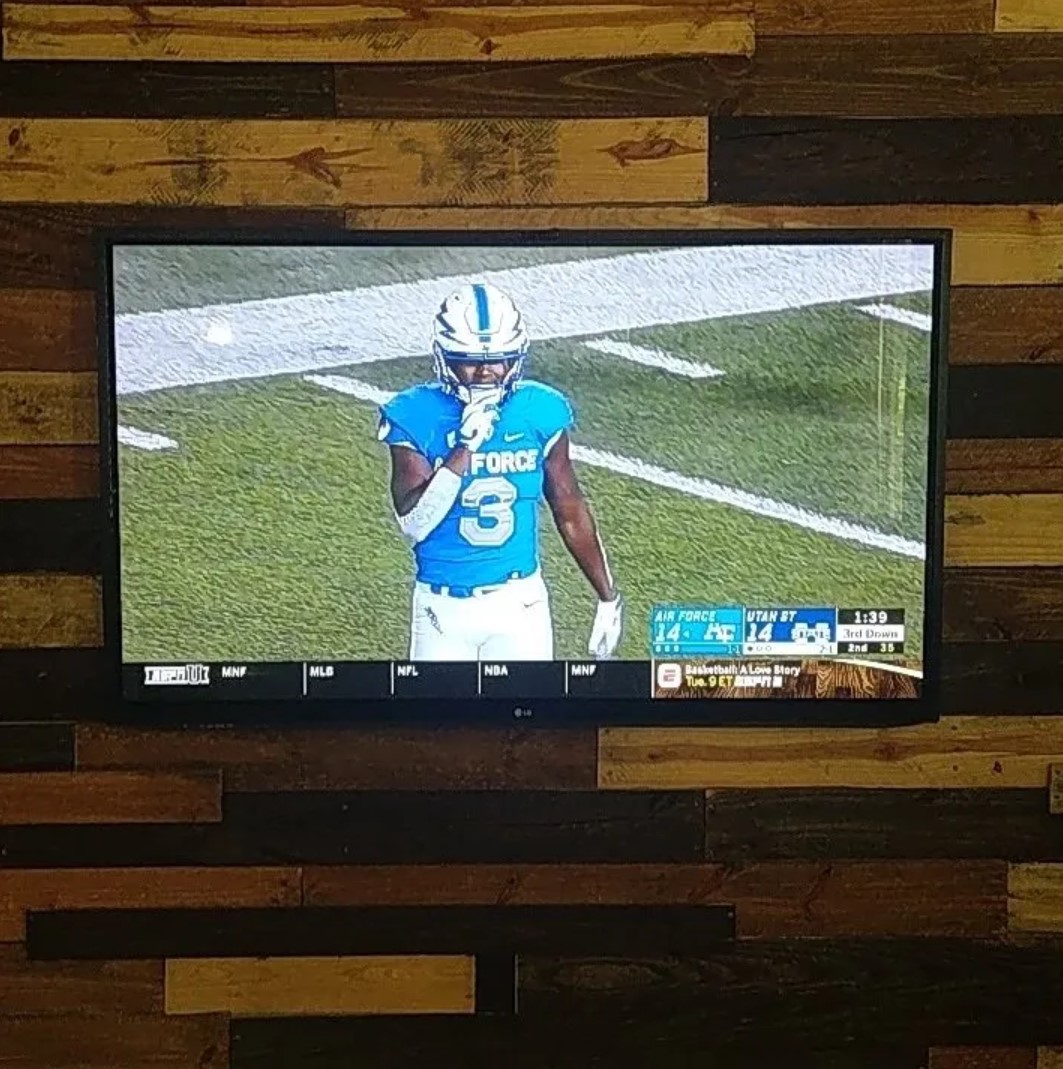 Whether you've just purchased a top-of-the-line OLED TV or you want to finally hang your 65″ smart TV on the wall, HOZ TV is the team of TV installers for the job. From basic flat panel installs to more complex television installations that involve mounting to the wall and hiding the wires, we can do it all. Our professionals are Tampa's resource for complete, correct service and quality workmanship!
So, don't risk incorrect installation and potentially damaging your TV with an amateur or DIY install—call HOZ TV now for expert TV mounting, installation, setup, and more!
Home TV Setup at a Nice Price
From comprehensive home theater installations to stand-alone flat panel TV installation, HOZ TV is ready to serve you. We provide complete sales and installation on a wide selection of:
4K UHD TVs
OLED TVs
QLED TVs
Smart TVs

TVs with built-in voice control

Television mounting brackets
Surround sound systems
Soundbars
And more!
Our stock encompasses a full range of products from economy to high-end, and our team of audio-video specialists is ready to help you get the absolute best bang for your buck from your home entertainment system. We'll help you find the right products for your audio-video needs and then efficiently and effectively install them for convenient, one-stop TV sales and installation.
Best of all, with our wholesale prices on equipment and competitive rates on labor, we'll save you up to 10% of what you would pay at a big-box retailer!
TV Installation Tailored to You
HOZ TV provides fully customized television installation, positioning your TV in the most appropriate place based on your home, needs, and preferences. We offer wall-mounted TV installation as well as installing TVs on stands and in entertainment systems. As part of our television installation service, our professionals ensure that all wires and cables are properly dressed and concealed wherever possible for great appearance as well as function. Our wall-mounted TVs are all securely hung and appropriately supported for durable, sturdy performance and aesthetics.
And don't forget: All of our installation labor is backed by 20+ years of experience and a 6-month warranty!
When you call HOZ TV for your flat panel TV installation in Tampa, Riverview, Brandon, and surrounding parts of Florida, you'll get the best workmanship, customer service, and results! Call now to get started on your television installation service.